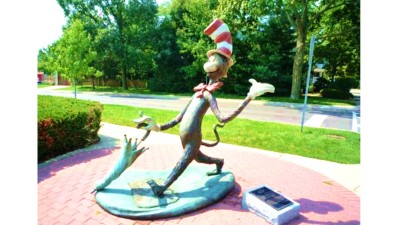 100+ Women Who Care is dedicated to assisting nonprofit organizations that serve the community.  The members of 100+ Women Who Care meet four times a year to choose a local nonprofit to which they will each donate $100.



The process is elegant in its simplicity.  Here's how it works:
​                  1.  We meet 4 times a year--in Feb., May, Aug., and Nov.--on the 3rd Tuesday of the

month, at Suparossa Restaurant in Woodridge. 
​                   2.  At each meeting, three organizations, charities, nonprofits are nominated by members  of 100+   Women Who Care.  Only local organizations with 501(c)3   (tax deductible)   status are nominated.                   Each of the three nominating members is then allowed time to present information about the                              
organization she has nominated and explain why she believes it is worthy of our
  donations.  Other members in attendance then ask whatever questions they may have.  
                   3.  By secret ballot, each member then votes for the organization to which she believes we should   donate.  Ballots are then counted and the organization to which we will donate is chosen by plurality.

                   4.  Each member will then donate $100 to the chosen organization, either by check or online.  

                   5.  After all donations are collected, members of 100+ Women Who Care present the donations to the   directors of the chosen organization.  Those directors must agree not to share names or other  
  information about any of the individual women in 100+ WWC.
                   6.  Those who can,  stay for dinner.  That's the really fun part.  
​